A truly Namibian experience – never to be forgotten!
Requirements for importing firearms into Namibia
Traveling with firearms to Namibia
Take out full insurance for all firearms before travelling in Africa.
While travelling with firearms may pose a challenge from some European destinations, we would recommend that hunters contact Goodhope Hunting Safaris directly for assistance, if required.
It is suggested that you adhere to the following procedure to minimize problems when traveling with firearms:
All luggage need to be adequately marked with name tags for easy identification.
Pack an unloaded rifle in a sturdy carry case.
Have separate lockable container(s) in which to store your ammunition separately from your rifle and your checked luggage.

Please inquire if the airlines that you are using have rifle luggage agreements before purchasing your ticket
It is important that you insist that the airline agent at the check-in counter book your firearm directly through to Hosea Kutako International Airport, Windhoek, at the point of departure.
Hosea Kutako International Airport's International baggage code is WDH; and physically inspect luggage tag to ensure that it has been correctly printed and attached.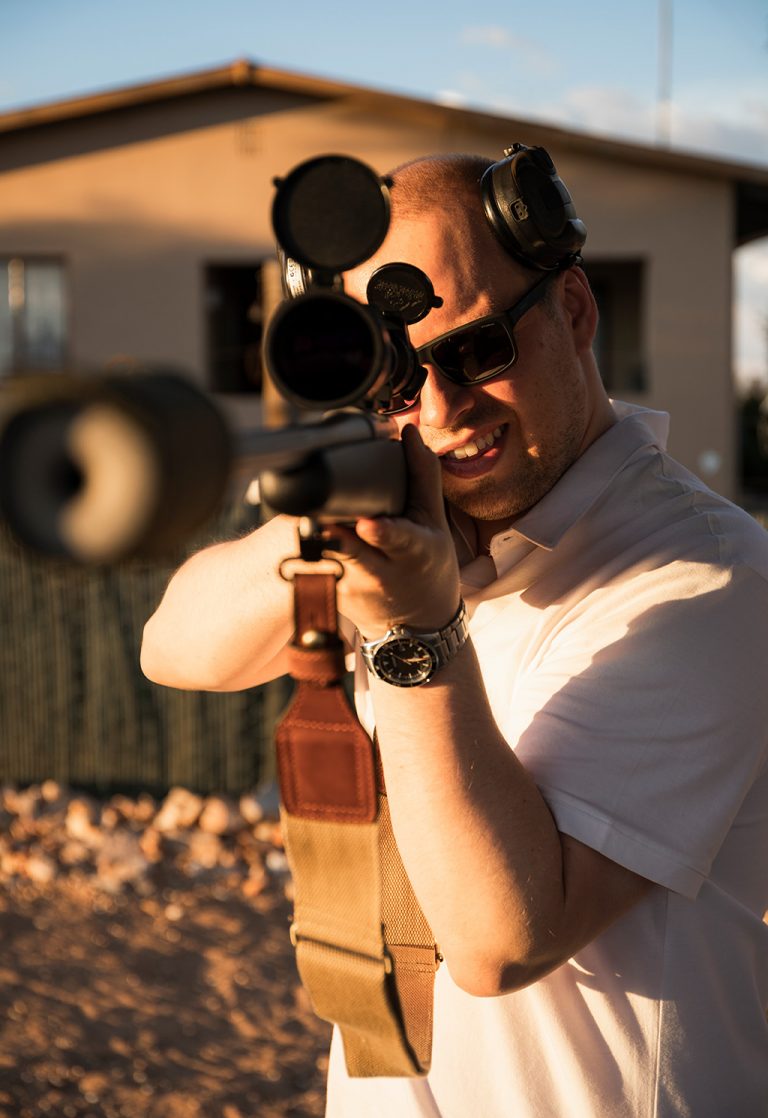 Bringing in your firearms into Namibia
It is very important to note the following requirements for importing firearms into the Republic of Namibia:
A maximum of one hundred (100) rounds of ammunition may be imported per hunting rifle.
Only ammunition for the specific caliber may be imported.
It is legal to hunt with black powder rifles in Namibia.
It is illegal to transport black powder and percussion caps. These can be purchased in Namibia.
There is no limit to the number of firearms that may be imported into Namibia for trophy hunting purposes.
Hunters entering Namibia with a rifle(s), must complete a temporary import permit application form for all rifle(s) and / or ammunition in their possession.
Good Hope Hunting Safaris will email a copy of "The Rifle Import Permit" as soon as you book and confirm your Safari with us.
The requirements for the minimum muzzle energy has to be observed:
Bow Hunting Requirements for Namibia
Custom packaged trophy hunting expedition
It is legal to import Bows for Bow Hunting purposes into Namibia. No Import Permit is required. Bow energy is specified as follows:
Small Game – 25ft/lb
Medium Game – 40ft/lb
Large Game – 65ft/lb
All trophies which are exported to EU countries, have to be cleaned and disinfected in accordance with the EU regulations.
Capes and skins must have a dehydration time of 14 days.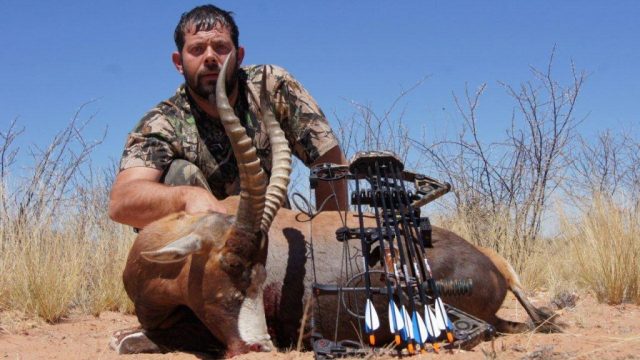 At GoodHope Hunting Safaris, we pride ourselves in providing exclusive hunting trips and quality services to ardent hunters. 

Come and experience a tailor-made hunting expedition in Namibia, the smile on the face of Africa.
Or call us : +264 81 129 4020