A truly Namibian experience – never to be forgotten!
PETROGLYPHS AT GOODHOPE SAFARIS IN NAMIBIA
A petroglyph is an image created by removing part of a rock surface by incising, picking, carving, or abrading, as a form of rock art.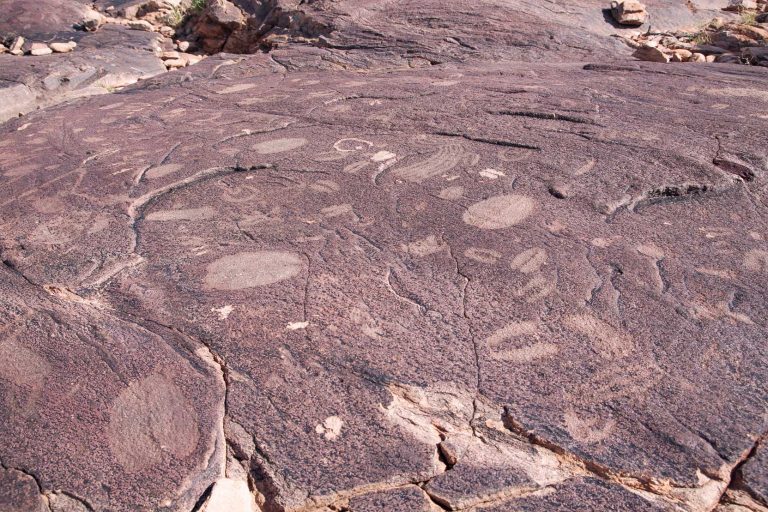 Inhabited first by hunter-gatherers and later by Khoi-khoi herders
History indicates that around 6000 years ago these areas were inhabited by Hunter-gatherers, but it is believed that most of these sandstone engravings was done around 2,000 to 2,500 years ago.
Spectacularly preserved moments in time
Apart from animals depicted in the rock art, we have found huge rock formations with mostly animal footprints.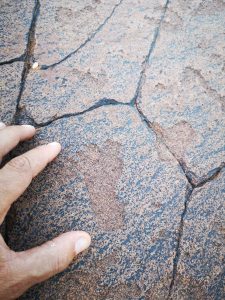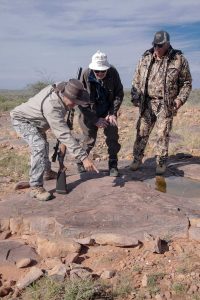 See for yourself
During one of our hunting excursions at GoodHope Hunting Safaris, we were fortunate to discover more rock art in a different area at GoodHope.
Exciting moments indeed as we found engraved on these rock formations, a clear and well preserved etching of a baby's foot.
Visit GoodHope Hunting Safaris to see these amazing petroglyphs, which some of our visitors refer to as "The Bushmen's Ipad"  J
At GoodHope Hunting Safaris, we pride ourselves in providing exclusive hunting trips and quality services to ardent hunters. 

Come and experience a tailor-made hunting expedition in Namibia, the smile on the face of Africa.
Or call us : +264 81 129 4020